Back in 2013 I left my job as a portfolio manager to start a better wealth management service for Australians. It's hard to believe Stockspot has now been up and running almost 3 years.
It is something I am immensely proud of and I want to thank the thousands of clients who have been on the journey with us. In 2014 when we launched, automated investing and robo-advice were new in Australia so we appreciate the support of our early clients who trusted us to help manage their savings.
We've generated annualised net returns for those early clients of 6.2% to 9.2% per year with much lower fees than traditional managed fund options. At the same time our portfolios have been much less risky than just owning Australian shares.
We're also thankful to the 22,000 people who have subscribed to our newsletter for our monthly investment insights. And none of it could happen without the tireless effort of the Stockspot team.
Highlights for the year
This year Stockspot became the first robo-adviser in the world to give clients the flexibility to personalise their portfolio with the launch of Stockspot Themes.
We have seen strong demand from clients wanting to increase their allocation to global investments, with US shares and Australian shares being the 2 most popular themes for individuals and global fixed income has also been popular for SMSFs.
We partnered with Class Super Australia's largest independent portfolio admin software provider. This will help our clients and their accountants save many hours each year at tax time and enable all dividends and franking credits to be combined into a simple statement.
We also participated in global conferences on digital finance and automated investing including in Malaysia and Canada where we shared our thoughts on digital wealth management and saw what others are doing around the world.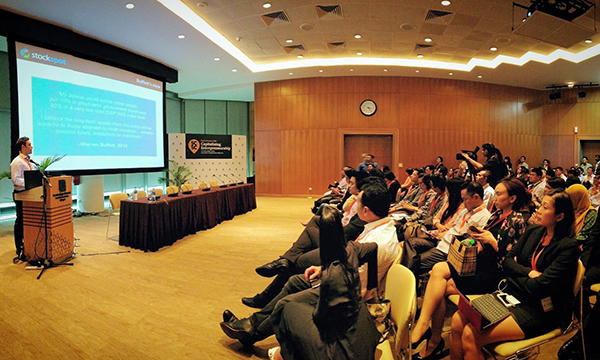 I was fortunately to be able to spend time with the CEOs of Nutmeg and WealthSimple which are the largest robo-advisers in the UK and Canada respectively. Both have been seeing huge growth as more people, both young and old, automate their investing online.
We launched the 4th annual Fat Cat Funds Report, with our Fat Cat Fund Awards video notching up over half a million views across Facebook, Twitter, Instagram and YouTube. We even made it onto The Today Show!
A new report has named and shamed the worst super funds! Find out if your fund made the list! #9Today https://t.co/HA7eDmLcil

— The Today Show (@TheTodayShow) September 27, 2016
Our portfolio performance
The broad mix of assets in our portfolios has helped to smooth out short-term market movements so that our clients have been less exposed to the dramatic ups-and-downs of markets this year. All of our strategies comfortably withstood the Brexit and US election market jitters.
Over the calendar year our 5 model portfolios have delivered returns of between 4.8% and 6.9% after fees. All of the portfolios generated a combination of capital return and dividend income.
Stockspot model portfolios: 1 January – 19 December 2016
| | | |
| --- | --- | --- |
| | Total return | Distributions |
| Topaz | 6.90% | 3.46% |
| Emerald | 6.23% | 3.53% |
| Turquoise | 5.45% | 3.21% |
| Sapphire | 4.94% | 2.85% |
| Amethyst | 4.84% | 2.53% |
Total return after ETF and management fees
Higher quality returns
Since launch, the Stockspot portfolios have generated returns of 6.6 to 9.6% p.a. with realised risk (volatility) of 5.3% to 9.4% p.a. That compares to the Australian share market which has delivered an annual return of 6.2% with much higher risk of 13.7% over the same period.
In other words all of the Stockspot model portfolios have outperformed Australian shares as well as experienced lower risk. In technical terms, the quality of returns of our portfolios (measured by the Sharpe ratio) has been 0.75 to 0.80 compared to 0.31 for Australian shares over the period.
It's great to see our strategy continuing to generate sensible lower-risk returns for our clients. Thanks again for your support, we can't wait to help more Australians growth their savings in 2017.
Find out how Stockspot makes it easy to grow your wealth and invest in your future.
Investment in financial products involves risk. Past performance of financial products is no assurance of future performance. Please read our Advice Disclaimer.