Investment Trends has released its 2020 Robo-advice Report, a global in-depth study of the adoption and appetite for automated investment services in Australia and seven overseas markets.
Automated online investing (or 'robo-advice') simply describes a technology that gives anyone access to professional investment advice without the cost or need to see an adviser in person.
The study reveals that adoption of robo advice remains furthest ahead in the U.S.​ Close to a quarter of online investors in the U.S. (23%) use robo-advice services – higher than Australia (7%).​
It's incredible that robo advice, which didn't exist 12 years ago, is now used by almost a quarter of American online investors.
Globally, robo-investing is the fastest growing area of wealth management. Aite Group Research predicts it will to grow to over US$1.26 trillion US by 2023.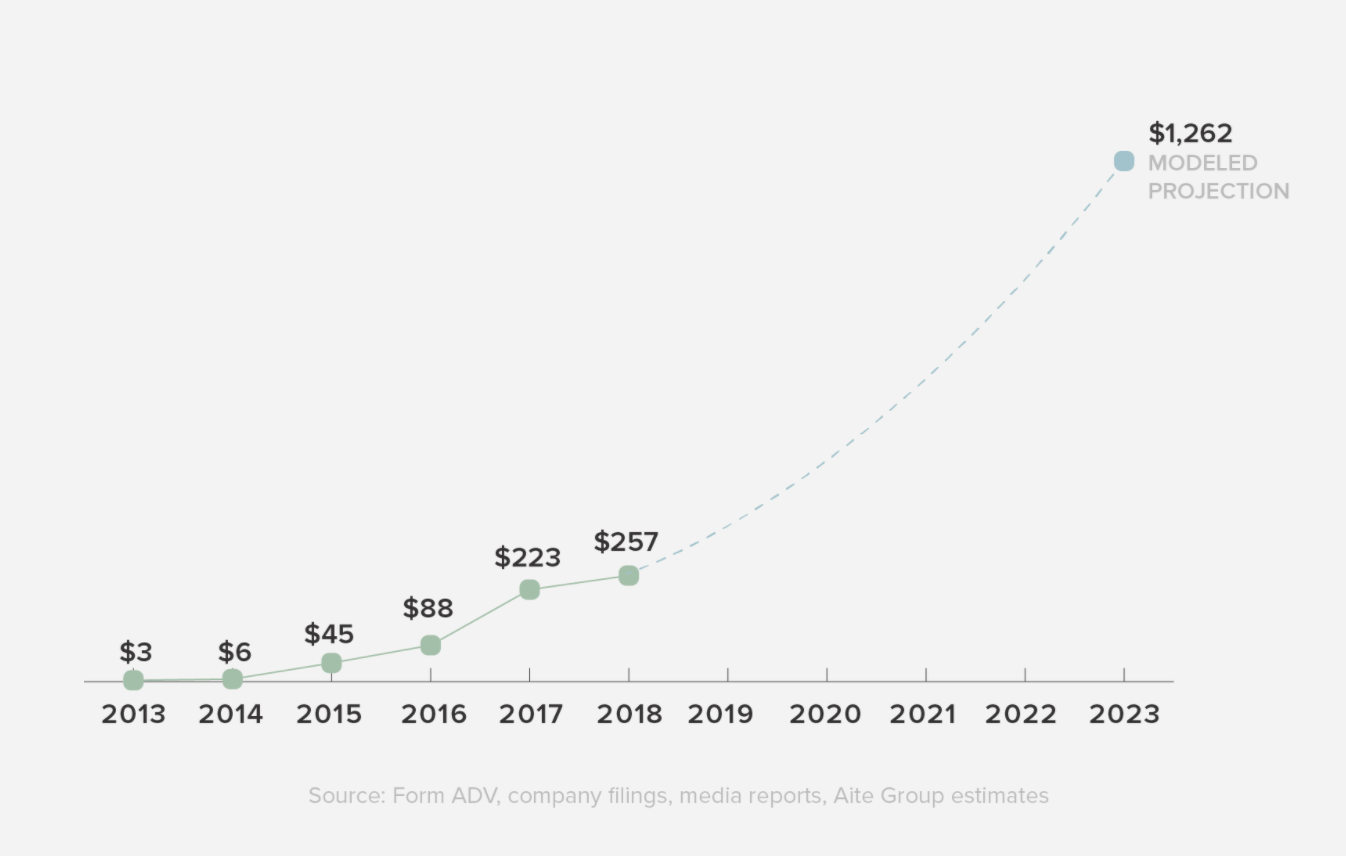 Robo advisor growth at Stockspot
I've noticed that take-up of robo advice in Australia has been following the U.S. by about 4-5 years since I started Stockspot in 2013. At the time Stockspot was the first and only robo adviser in Australia while our U.S. counterparts, having started in 2008, had already raised hundreds of millions of dollars in growth capital. The largest independent robo advisers in the U.S. (Wealthfront and Betterment) now have about US$20B under management.
Robo adviser returns driving growth
At Stockspot we've seen our growth accelerate even after COVID-19 with May and June 2020 being our largest months on record for new clients joining.
This has been helped by our 6 year investment returns in which our portfolios have outperformed 99% of similar diversified investment funds, including diversified funds, other robo advisers and Vanguard.
Despite a 35% fall in the Australian sharemarket in the first quarter of 2020, the Stockspot portfolio returns still remained positive over 12 months throughout the crisis.
Women prefer robo advice
The Investment Trends report also shows that there is strong latent demand for robo-advice among women investors both at home and abroad​.​ For instance, 29% of women online investors in the US currently use robo-advice compared o 22% among male online investors.
We've been seeing an increasing percentage of women clients. Research we did in 2019 shows that robo advice can address some of the barriers that have historically got in the way of more women investing:
Robo advice requires a low starting balance (at Stockspot it's $2,000)
It's less volatile than owning direct shares
It's a passive way of investing so doesn't require constantly monitoring markets
Future of robo advice in Australia
I continue to believe, as I did back in 2013, that automated investing best option for people to invest for the long term. To those already automating their investing, the benefits have been clear; better diversification, lower risk, more consistent returns and less time wasted watching markets.
If the U.S. is any indicator, hundreds of thousands more Australians will be automating their investing with a robo advisor in 5 years time.
We're looking forward to continuing to lead the way forward.