Meet John Dela Rosa
My name is John Dela Rosa. I live in Melbourne and am a software developer. I am married to a wonderful and loving wife and we are blessed with a five-year-old daughter who always keeps our hands full.
We recently moved to Australia in 2022 from the Philippines and are enjoying every moment of it.
Why we decided to trust Stockspot with our investment portfolio
I decided to trust Stockspot with our investment portfolio for a couple of reasons.
I was doing research and comparing Stockspot versus other available products on the market, like Raiz and Six Park.
Stockspot, for me, has the right balance of asset diversification while other products tend to have portfolios that are either too aggressive or too conservative.
Stockspot also gives you the flexibility of customising your portfolio when you reach a certain amount.
The Stockspot sign up process
The Stockspot sign up process was a breeze. Within two working days, our account was activated.
I really like the questionnaire of determining the appropriate portfolio based on your risk appetite, but still having the option to get a more aggressive portfolio or opt for a more conservative one.
Our investing experience with Stockspot
Even with recession, rising inflation, and other factors, Stockspot has been able to minimise the losses.
The accounts we opened haven't reached their anniversaries, but we are already seeing returns of around 5%.
This is higher compared to the market median.
We're definitely on track to achieve our investing goals. Planning for our retirement and our child's future has never been so reassuring.
What I like about Stockspot
I like everything about Stockspot! From the ease of the sign up process, to making deposits, to changing your portfolio any time.
The customer service is great! They [Sarah King and Hannah Hooper] will assist you as much as they can.
We also like the product being hands-off. This might not be necessary for all investors but it works for our family.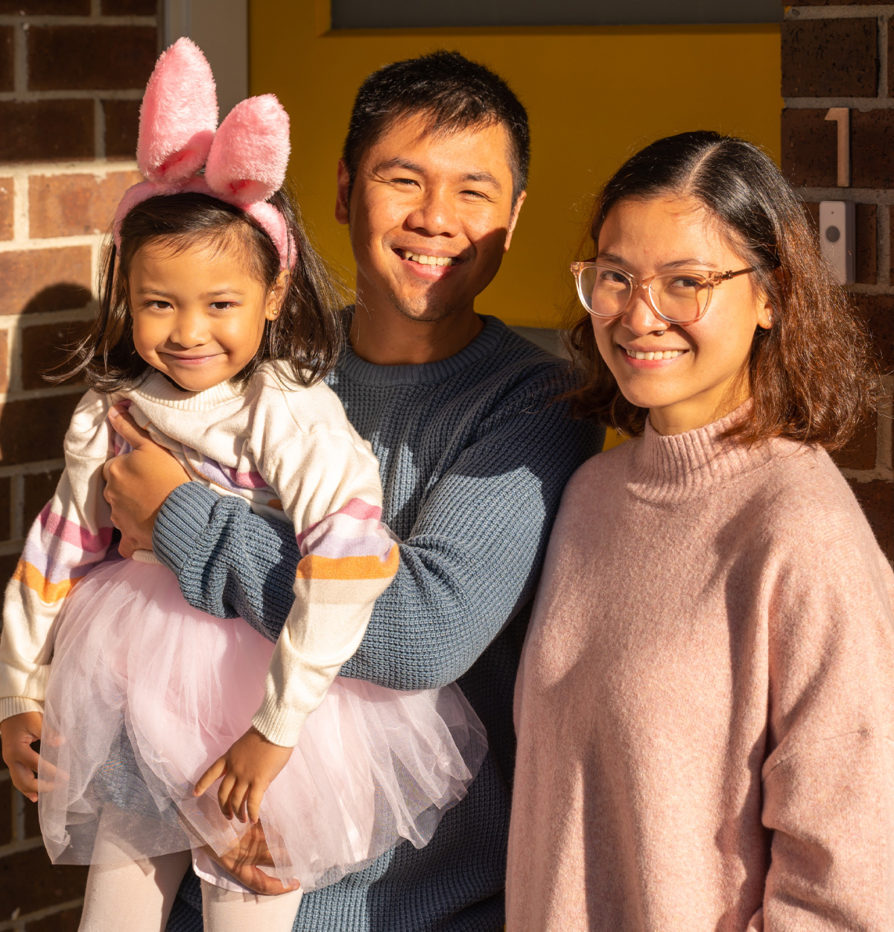 Some final thoughts about investing
The saying "The house always wins" can be compared to investing. There will always be uncertainties but if one is in it for the long game, yields will definitely result in positive returns. Investments are known risks that are worth taking.
Also, never touch your investments unless absolutely necessary. Otherwise, you will not reap the maximum benefits.
No matter what is happening to the market and the economy, always top-up on your investments.
A couple of other thoughts on investing. Don't bite off more than you can chew. Limit your expenses. And determine needs versus wants to maximise your saving capabilities.
Whether you're planning to invest in property, save for a house deposit, or you just want an alternative way to grow your wealth – we can help.