Meet Melissa Hamlyn
Hi! I'm Melissa Hamlyn, I live in Melbourne and I'm a full-time client services lead at a creative technology company. I am also an artist who founded Painted Lady Studio. Painted Lady is a surface pattern design studio that produces patterns for commercial licensing and has been doing so since 2020.
I founded the studio during COVID-19 when I found myself unemployed as I was working as an assistant manager in the hospitality industry.
It was at this point that I realised I needed to combine my customer service skills and creativity with something that would keep me engaged and challenged on a daily basis.
This led me to my role with a creative technology agency. I get to work with a team of designers and developers on a daily basis—and it makes all the difference!
Why I decided to trust Stockspot with my investment portfolio
I've always been interested in finance and investing but never really knew where to start, so when I came across Stockpot, it felt like the perfect opportunity to start learning more about investing and saving money.
I decided to trust Stockspot with my investment portfolio because it's a great way for first-time investors like me to get started in the stock market. I'm not sure I would have been able to figure out how to buy stocks on my own, but Stockspot makes it easy and takes care of all the details for me.
I felt like they are invested in my success as an investor.
It's very different from what I've seen before. Stockspot focuses on simplicity, automation and transparency. I think Stockspot is committed to making sure its clients understand what they're investing in and that the clients have the tools they need to make good decisions on their own.
"I decided to trust Stockspot with my investment portfolio because it's a great way for first-time investors like me to get started in the stock market.
The Stockspot sign up process was great
I had a great experience with the Stockspot sign up process. It was easy and they were always with you for each step of the process, so I never felt lost or unsure about what to do next.
Stockspot were also very friendly and upbeat, which made me feel comfortable asking questions or asking for help when I needed it.
My investing goals
I definitely think Stockspot has been helpful with my investment goals and I'm on my way to achieving them. I've been able to save more than I would have if I hadn't started using the Stockspot service.
I've had a few life events that have gotten in the way of making regular investments, but what I loved about Stockspot is that even when that happens the money I have invested is still working for me.
I also love that if something does happen in my life (like an emergency), then I already have some savings set aside for it.
What I like most about Stockspot
What I like most about Stockspot is it's user-friendly and makes me feel confident about my ability to invest. I also like that the team is knowledgeable, trustworthy and honest, and that they care about their clients' financial futures.
What investing with Stockspot is like
I've found my experience with Stockspot to be really straight forward.
I love being able to access the website, login and manage things like changing my goals and top-up amounts. Seeing my transaction and investment history is also great, as it helps me keep track of how much money I've invested, what returns I'm getting on those investments and see how my investments are performing over time.
How I would advise a friend in need
If I was advising someone who asked me, I think the best advice is to be patient and take the long view. It's not easy to do, but if you're really looking for a way to grow your money in a safe way, this is it!
I'm a big set and forget saver – however I find it a bit too easy to withdraw from a savings account even when it's with a different bank to my daily account.
While I can withdraw from my Stockspot account – I don't! The returns on my investment – even when taking into account the ups and downs – is far better over time than having that money in a regular account.
I think it's also important to remember that investing is not only about making money. It's about being involved in your finances and future.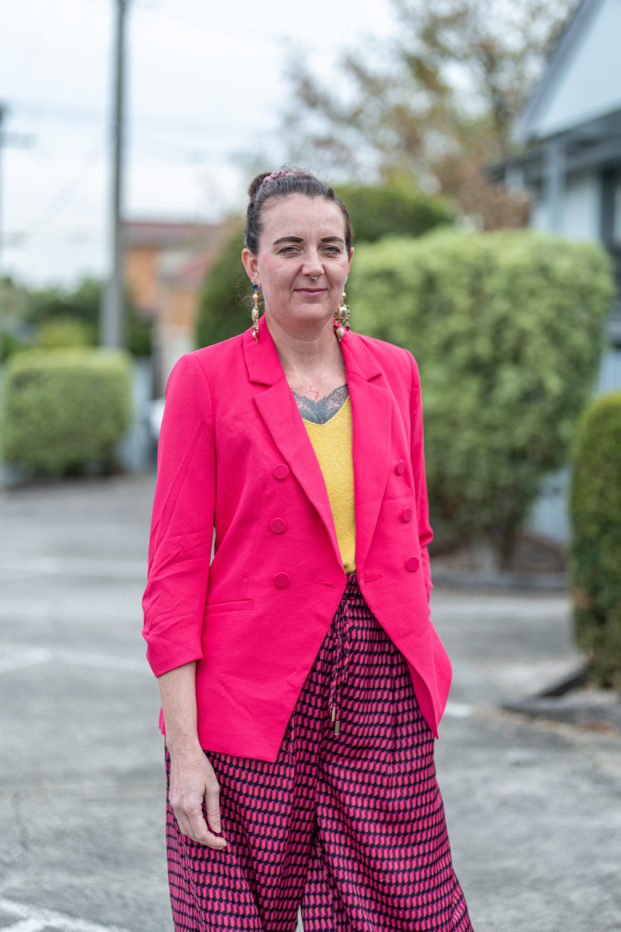 A final word about investing
My final thought about investing is, just start!
You don't need to have money to begin investing and Stockspot does all the heavy lifting—you don't need to be an expert on the subject.
You can just choose your risk level and go from there and in a few years time you'll have a diversified portfolio that's growing for you.
Sustainable investing is easy with Stockspot. See which sustainable portfolio we recommend for you.